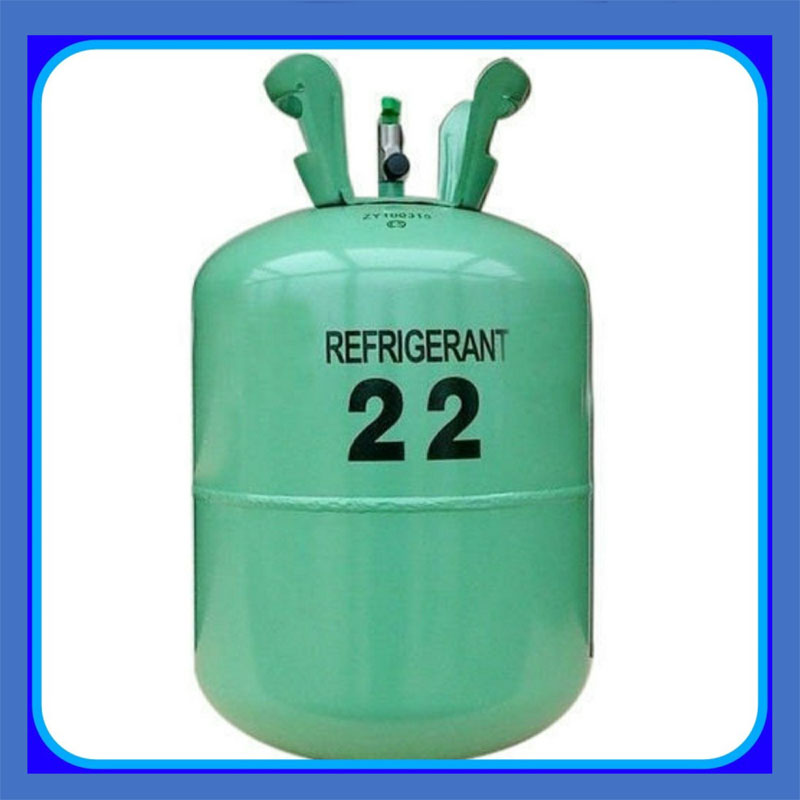 NEED SOME R22?
Since 2010, R22 has slowly been phased out, and it is getting harder to find for older HVAC systems. Big Texas Comfort has some available, but supply is limited. 30 pound jugs are available to those with refrigerant certification and for install in residential and commercial AC systems. Please contact us for more information.
Learn More
SEET: SYSTEMS EXTREME ENVIRONMENTAL TEST
The HVAC industry's toughest equipment test facility. Worst-case scenario testing by American Standard.
Learn More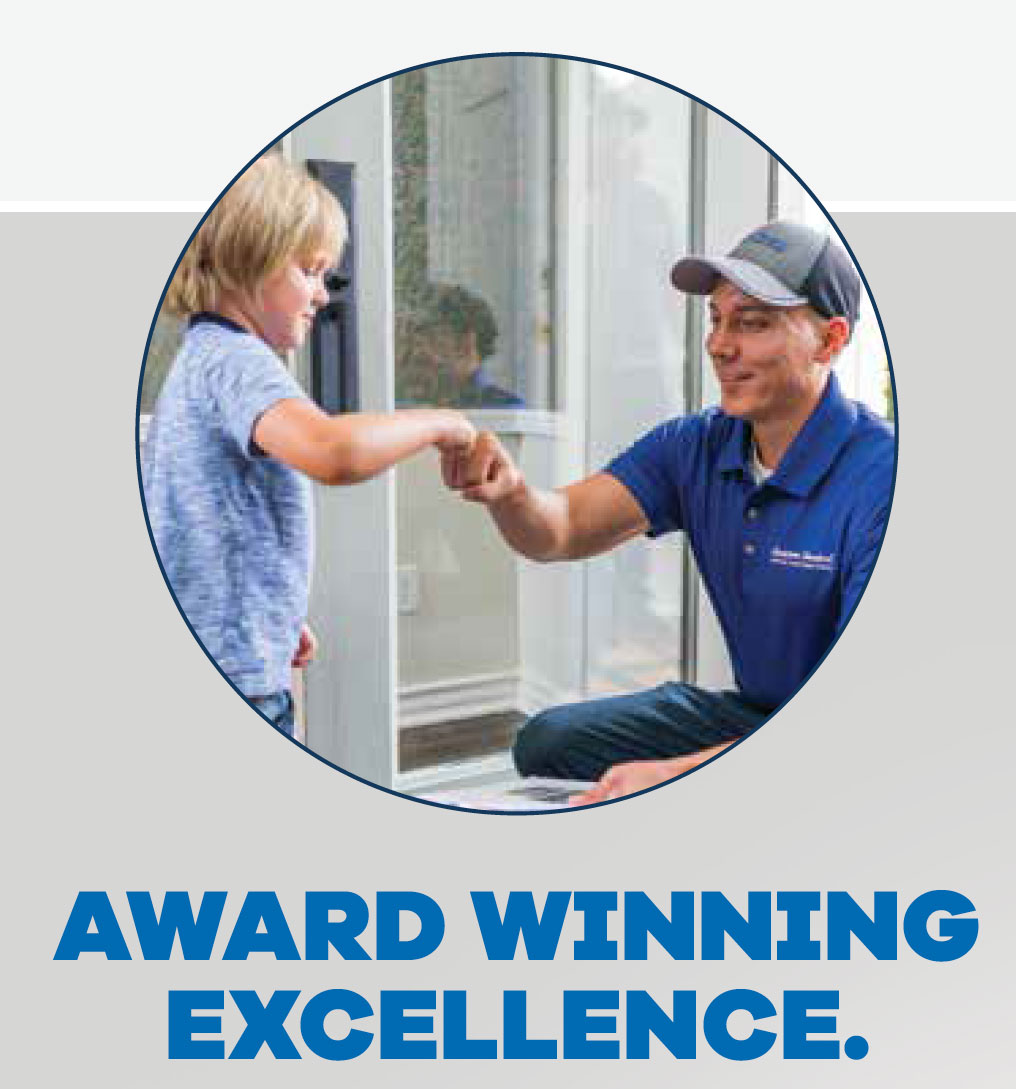 American Standard® Product Awards
For over a hundred years, we've made some of the most awarded, well-engineered home comfort equipment, and earned a reputation for doing things ...right.
Learn More
Big Texas Comfort strives for excellence in customer satisfaction and provides "customer for life service"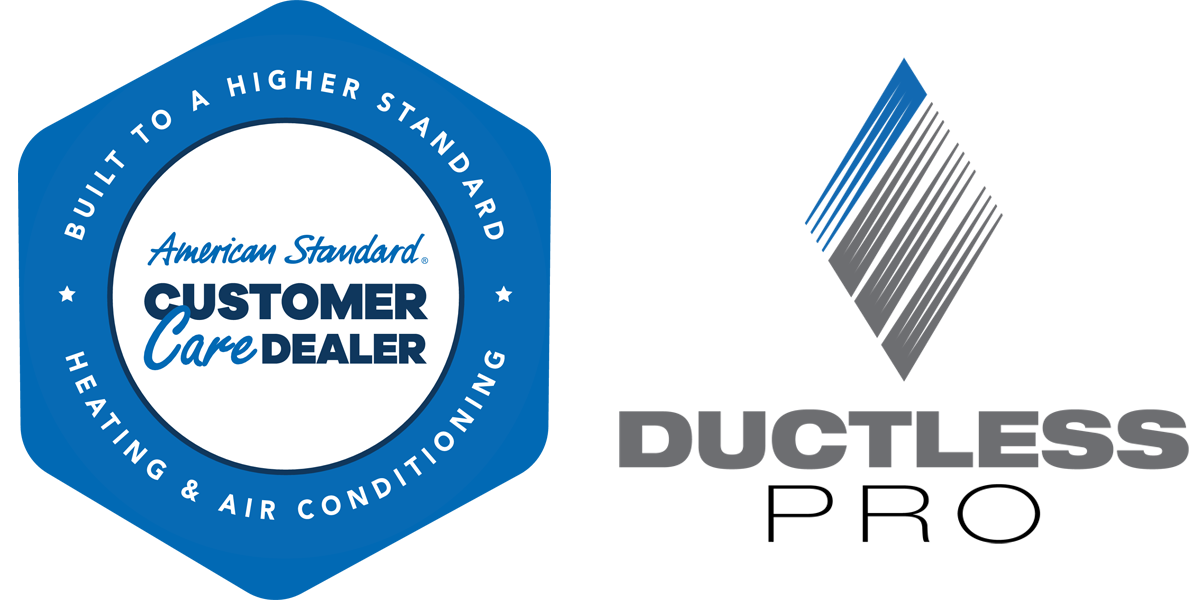 Clear Lake City TX AC Repair - Trusted Cooling Unit Installations
"Customer For Life Service"
5-star customer for life service! Factory Trained Installers implement all Factory Best Practices for a long trouble-free equipment life!
You haven't lost your cool until your AC breaks down; talk about discomfort and lack of inner peace! It's even worse for dwellers in our city, given the sweltering conditions. But that's no cause for panic. We promise reliable HVAC services if you live in the surrounding area. We combine our commitment to customer satisfaction with cutting-edge expertise to deliver timely and efficient repair and replacement services. Aside from transparent pricing, we offer solid guarantees. That way, you can concentrate on the challenge at hand, fixing your air conditioner. This goes together with our world-class client support, from personalized services and customer feedback prioritization to speedy responses and creative problem-solving. Best of all, our agents are friendly. To find out more about our furnace and heating repair services in Friendswood, call our contractors.
Air Conditioning Replacement and Maintenance Service Near You
Ice cream, wildflowers, laid-back dressing, beach trips, butterflies and birds in the air; you name it, everybody loves summer. But this season presents your air conditioner with problems. By forcing the AC to run longer, hot weather clogs the air filters, increasing the external fan's debris. In turn, the system overworks to cool your house, translating to higher bills. It may also lose its cooling power.
The same applies to extreme conditions like hailstones and violent winds. If a tornado occurs, the unit's exterior could suffer damage when a branch lands on it. Lightning also damages electrical connections. Note that the system's solid construction doesn't make it indestructible. You still need a dependable HVAC service provider for minor issues and major repairs.
Wherever you are in the city, our dedicated contractors respond quickly to restore your home comfort and optimal AC function. Our services also include commercial buildings. Don't worry about disrupting your office operations; we'll be in and out before you know it. Remember, slight malfunctions worsen when ignored. The damage might also extend to other components, increasing the repair costs. You may even need to buy a new unit if the current one fails. Eager to find out more about our furnace and heater repair services in League City? Call today!
Don't forget about the health risks. If the coolant leaks, it may evaporate into harmful gas, causing headaches, nausea, dizziness, and coughing. If you or other household members have experienced any of these signs, disconnect your unit and seek medical help before contacting us for HVAC services. Ordinarily, operational units get rid of water after condensation. However, faulty ones collect moisture inside, encouraging bacteria formation and other dangerous microorganisms. The AC may blow these germs into your house, resulting in breathing complications. Looking for heater repair services in Houston? Contact our experts today! Need AC installation services in Friendswood? Let our experts do the heavy lifting for you. Looking for furnace installation contractors in Webster? Call us today!
Need To Get Your Air Conditioner Serviced or Repaired? Call Today!
The magnitude of the issue doesn't matter; whether the unit has broken down or its performance doesn't match your expectations, you can trust us with your home's comfort. One look at your system is enough to spot developing issues before they get out of hand. The good news is that our specialists are knowledgeable in many different models. Contact us today for service! Feel free to call or reach our support team online. Looking for furnace installation services in Pasadena? Contact our team and we will be right there with you. For AC services in Pasadena, visit this page.

Areas We Serve in Houston, Texas:

77001, 77002, 77003, 77004, 77005, 77006, 77007, 77008, 77009, 77010, 77011, 77012, 77013, 77014, 77015, 77016, 77017, 77018, 77019, 77020, 77021, 77022, 77023, 77024, 77025, 77026, 77027, 77028, 77029, 77030, 77031, 77032, 77033, 77034, 77035, 77036, 77037, 77038, 77039, 77040, 77041, 77042,77043, 77044, 77045, 77046, 77047, 77048, 77049, 77050, 77051, 77052, 77053, 77054, 77055, 77056, 77057, 77058, 77059, 77060, 77061, 77062, 77063, 77064, 77065, 77066, 77067, 77068, 77069, 77070, 77071, 77072, 77073, 77074, 77075, 77076, 77077, 77078, 77079, 77080, 77081, 77082, 77083.

Downtown houston, Houston Heights, Houston Museum District, kingwood, River Oaks, Midtown, Chinatown, Memorial City, Spring Branch West, Houston Skyline District, Greater Third Ward, Rice Village, Acres Homes, Greenway Plaza, Greater Fith Ward, Sharpstown, East Downtown, Meyerland, Greenway/Upper Kirby, Kashmere Gardens, Independence Heights, Denver Harbor/Port Houston, Northside, Theater District, Rice Military, Afton Oaks, Lazybrook/Timbergrove, Westchase, St. George Place, East Houston, Fourth Ward, Bammel, Southbelt/ Ellington, Second Ward, Gulfton, Braeswood Place, Spring Branch North, South Central Houston, Trinity/Houston Gradens, Walnut Bend, Greater Heights, Briargrove Park, Greens Bayou, Mahatma Gandhi District, Carverdale, Greater OST/ South Union.

Find Us Here:



Business Information:
Big Texas Comfort
2437 Bay Area Blvd STE 38, Houston TX, 77058
832-888-5166
Our Products

As an independent American-Standard® dealer, with a wide variety of products to choose from, we can keep your family healthy and feeling comfortable all year long. We carry a complete line of indoor comfort equipment with innovations that raise the standards of comfort and reliability, including air conditioners, heat pumps, gas furnaces, programmable thermostats, humidifiers, ductless split systems, air cleaners, ultra violet lights, ventilators and zoning products. Let the experts at Big Texas Comfort help you customize a solution that's right for you.
Learn More
Our Services

We are service professionals! As licensed contractors and specialists in the field of heating and air conditioning, we have the tools, the equipment, and the experience to keep your equipment running smoothly all year long. If it is emergency service that you need, twenty-four hours a day, seven days a week, we are available to assist you! To help reduce service emergencies, we offer service agreements to keep your comfort system running at peak performance.
Learn More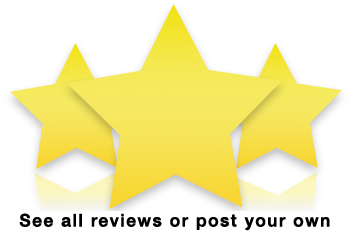 Reviews of
Big Texas Comfort
(Based on 1 rated reviews)
Bob installed a new high efficiency system in my home. It works awesome and is quiet. Uses little energy and I am so comfortable. The humidity levels are way down. I had zero problems and the price beat everyone. I highly recommend Bob to anyone who wants excellent, high quality service or installation.…
Read more
HOURS
Mon - Sat: 7:00 AM - 9:00 PM
24/7 Emergency Service Available
Payment Accepted
Cash
Check
Financing with approved credit
Credit Cards