Residential Zoning Products

Zoning can provide optimum comfort with increased energy savings in your home by dividing a home into areas with similar heating and cooling needs and independently controlling the temperature in each area. Much like multiple light switches that independently control lighting in different rooms, with zoning, multiple zone thermostats or sensors control the temperature in different areas of the home. Contact us for an in-home evaluation and estimate.
ECOJAY SmartZone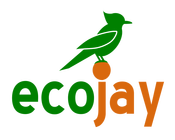 Controllers are perfect for CHANGE-OUT, RETRO-FIT, NEW INSTALL, and UPGRADES. Easily configurable to satisfy a wide range of application and equipment requirements and operating conditions. Simple installation and configuration including time-saving screwless wiring and push-button setup. SmartZone's industry-leading brightly-lit DIGITAL DISPLAY provides comprehensive system status information at-a-glance. Unique color-coded LED's on all wiring connectors simplify troubleshooting and save time. SmartZone maximizes equipment efficiency & protection while requiring only single-stage thermostats by employing 'Time & Temperature' automatic staging controls. SmartZone can be mounted virtually anywhere because it is not necessary to access after installation.
ECOJAY zoning available with a 5-year warranty.