Houston TX Energy Audit Specialists | Reduce Your Energy Bills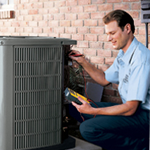 Energy Audits are the surveys and analysis of energy flow in order to reduce the amount of energy input without interfering with the output(s). We can use these to reduce the expense of your energy bill and to leave a smaller carbon footprint, helping our environment. We offer energy audits to both commercial and residential buildings.
Have Questions About Our Energy Audit Process? Call Today!
Call Big Texas Comfort to learn more about our energy audit services. Our team of experts will glady answer your questions. Let us help you reduce your energy bills, call now!
Big Texas Comfort
2437 Bay Area Blvd STE 38, Houston TX, 77058
832-888-5166